Greetings Neighbors
 We want to
POLISH THE JEWEL IN OUR BACKYARD-COLUMBUS PARK.
We also invited the Chicago Park District Historian to lead us on an informational tour.
Please join us AT 10:00am, Saturday, at 5701 W. Jackson, on the steps in front of the refectory, to begin this adventure.
Please share this information with anyone who is
interested in history
interested in natural landscape architecture
preserving our natural resources
enjoying a day in the park
This is a great family event. Please let us know if you plan to join us so that we can plan for supplies and refreshments. Hope to see you there.
COME STRETCH YOUR LEGS AND MIND
HISTORICAL TOUR
 AND
CLEAN UP
JOIN CHICAGO CONSERVATION CORPS VOLUNTEERS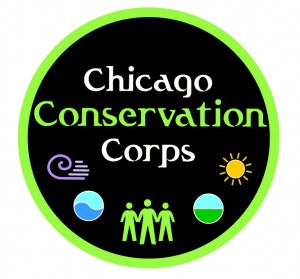 SATURDAY AUGUST 27 2011 AT 10:00AM
ON THE FRONT STEPS OF THE REFECTORY
ENJOY A LIVELY DISCUSSION OF THE HISTORY AND ARCHITECTURE OF THE PARK. WE WILL BE CLEANING UP THE PARK AS WE WALK ALONG AND LEARN MORE ABOUT THIS "MONET OF LANDSCAPE ARCHITECTURE' IN OUR BACKYARD.
THERE WILL BE REFRESHMENTS
CHICAGO CONSERVATION CORPS IS A NETWORK OF VOLUNTEERS WHO WORK TOGETHER TO IMPROVE THE QUALITY OF LIFE IN OUR NEIGHBORHOODSTHROUGH SERVICE PROJECTS.
THERE WILL BE REFRESHMENTS
CHICAGO CONSERVATION CORPS IS A NETWORK OF VOLUNTEERS WHO WORK TOGETHER TO IMPROVE THE QUALITY OF LIFE IN OUR NEIGHBORHOODS THROUGH SERVICE PROJECTS THAT RESTORE OUR LAND. INFORMATION CALL 312 952-4983 OR VISIT US AT WWW.CANA16.COM
Want to know more about our jewel, just click here
The Cultural Landscape Foundation: Columbus Park