Title: CANA Community Meeting
Location: 301 N. Mayfield. Chicago IL 60644
Description: This new year has had an explosive start.
It hasn't all been good.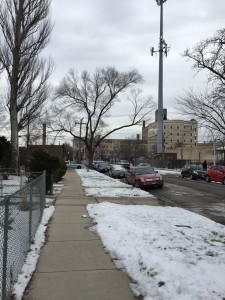 Are you content with:
· Murders at double the rate of last year's pace
· Mini casinos potentially in your neighborhood
· Inspector generals that cannot investigate aldermen
· Absence of beat walking officers
· Your sales and real estate tax dollars not funding development in your community
One politician told me that if there is SILENCE ,
it means there is ACCEPTANCE.
Many of you did not attend a CAPS meeting or the Alderman's State of the Ward meeting.
Will you be standing with others who are demanding and pushing for community safety, jobs and world class education for our children ?
The first CANA meeting of the year will take place
· Tuesday, February 16
· at 6:30
· at 301 N. Mayfield, Third Unitarian Church.
Our scheduled speakers include
Police Commander Betts and
Alderman Chris Taliaferro.
They are coming to you.
Come out on Tuesday to hear their explanations and plans for your future. Come out Tuesday to express your expectations.
Start Time: 18:30
Date: 2016-02-16