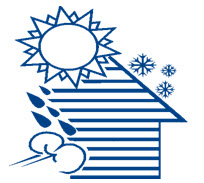 Please join us for our next monthly meeting Tuesday November 15 th at 6:30 pm at Third Church located at 301 N. Mayfield. This monthly meeting will be a Two-For. Not only do you get to attend a CANA meeting to find out what we've been up to but you also get to learn about weathrizing your home. You can also get a free kit if you are one of the first 40 to  pre-register by calling 312-952 4983. If you accept a kit you have to agree to install it and complete a short survey about your installation. Of course you can still attend and learn with or without a kit.
We look forward to seeing you on November 15th!
Austin Weatherization Workshop 
ENJOY LEARNING HOW TO WEATHERIZE YOUR HOME AND SAVE $$$ ON YOUR GAS AND ELECTIRC BILLS THIS WINTER.
This event is free and open to everyone in the community. There will be demonstrations and opportunity to practice. Refreshments and Snacks provided!
Free Weatherization Kits
Kits are limited to the first 40 people who register and agree to complete a short survey after you install it.
TUESDAY     NOVEMBER 15, 2011      AT 7:00 PM
AT THIRD UNITARIAN CHURCH 301 N. MAYFIELD
SPONSORED BY THE CHICAGO CONSERVATION CORPS (C3) A NETWORK OF VOLUNTEERS WHO WORK TOGETHER TO IMPROVE THE QUALITY OF LIFE IN OUR NEIGHBORHOODS THROUGH SERVICE PROJECTS THAT RESTORE OUR LAND.

To Register Please call 312 952-4983 or e-mail sreid@cana16.com